If you are looking for a content writer who would understand your needs and deliver the best. You have landed to the right profile.
Hi, I am Amit Bhandari,
My love for writing has only grown while experiencing the lifestyle. My research and expertise in the field will be a great asset to your writing needs.
Research
Fast writing skills
Grammar
English communication
Location : Kolkata, West Bengal
Experience : 2 Years
Type of freelancer : Full time
Gender : Male
These are the professional services I provide
Blogging
 Social Media Writer
 Script Writing
Academic Transcription Content

Content Editors

Content Curation
Starting prices of each services are...
Blog Writing (Per word) = Rs. 0.60/- 
SEO blog writing (Per word) = Rs. 0.70/-
Ad Copywriting (Per word) = Rs. 0.50/-
Website Content (Per word) = Rs. 0.70/-
Brochure Content (Per word) = Rs.  0.50/-
Technical Writing (Per word) = Rs. 0.90/-
These are the projects I have worked on for various clients
Bitcoin is quite little in terms of offering a wide range of audiences. It will return as a
niche product for a certain group of people. In addition, the high value of bitcoin is
broadly related to a shaky foundation. This foundation is an open platform and it can be
copy-pasted easily.
True value of Bitcoin
As bitcoin is not a normal asset on which people generally invest, hence, it is quite
complicated to appraise the value of bitcoin Behind this, a bond contains money that is
earned by a company. Dividend payments or regular interest are paid by them and even
a principal payment as well in the future. So, bitcoin is much similar to money as
compared to security. In this regard, the conventional currencies contain value itself as
it is supported by "the full faith and credit" of the local government and central bank. A
certain percentage of interest is also there for maintaining the stability of their currency.
In contradiction, bitcoin does not have such support. The actual value of Bitcoin is
represented through the depiction of future performance.
However, in an optimistic scenario, Bitcoin is rapidly grabbing the market of global
payment. It is also evident that the narrow money in the world stock was the US
$30.14tr in 2016. Hence, the value per Bitcoin in the US dollar is 17m Bitcoin circulation
at present. The current motto of Global Bitcoin is "HODL" which means hold on for dear
life. As per the opinion of Crypto lovers, the best strategy to deal with Bitcoin is the "buy
and hold" method. They allow the Crypto owner in spoiling it for everyone else.
However, investing in Bitcoin is much similar to investing in foreign currency and or
gold. This creates an opportunity for the Bitcoin owner to sell this at a certain time in the
future. This is simple speculation. In this context, there is a chance for the second
business owner to hedge their exposure to foreign currency. There is a possibility of
Bitcoin becoming one of the major modes of payment in the future. Many financial
analysts do not exclude that Cryptocurrency will not become successful. This is a
diversified investment portfolio including both high reward and high risk.
Why bitcoin does not appeal to global audiences?
The characteristics of Bitcoin are quite advantageous for Crypto enthusiasts. These
people do not appeal much too wide audiences. However, the cryptocurrency world is
moving fast.
a) Regulation – The most unique feature of Bitcoin is its decentralized nature. This
cross-border anonymous network of payment. This rapidly growing transaction network
does not conform to the wishes of the Government. Bitcoin should be centralized to
ensure its maturity. This will be needed for other Bitcoin service providers to check the
know-your-customer and implement other Bitcoin functions.
Hence, it will be too difficult to regulate this vast network without any head office. The
incorporation of Government in Cryptocurrency will create a blockchain that will be
much-liked public in the future. This acceptance of the general public will increase the
contribution of the general public to Bitcoin to make itself a niche payment system.
b) Lack of an intermediary –Bitcoin lovers are able to keep their wallets with them.
This keeps their private resource secure. In contradiction, many other people do not
think that these all are necessary for them. They are strictly against such a system that
has no right, not guarantees, legal coverage. They just want to keep their money
hazard-free, reliable, and secure. In addition, there are such people who call the service
provider to reset their password when they forget their password. In this regard, the
analyst suggests that more than 20% of all the Bitcoin may be lost forever due to hard
disk crashes, loss of passwords and misguided transactions. However, banks also
prevent the theft and loss of money by regulating custodian functions. These custodian
functions are not provided to Bitcoin service holders.
c) Bitcoin Transaction cost – The transaction cost of Bitcoin is also a matter of
concern for the general public. The transaction rate of Bitcoin was seemed to fluctuate
recently. This is because people have seen a significant interest rate in the world of
Cryptocurrency. In addition, the Blockchain system of Crypto has limited space. This
growth of Bitcoin transaction fees is an advantage for the large transaction authority as
these are highly profitable for them.
Figure: Bitcoin transaction rate in 2020 and 2021
Is there any chance to break the dominance of Bitcoin by any alternatives?
The value of this network is increased by the increase in the number of users. The most
highlighted area of discussion is that the retailer accepts this Bitcoin as there are many buyers to purchase it. In other words, the buyers are also interested to use it as Bitcoin
is accepted in many stores. This cycle attracts more users.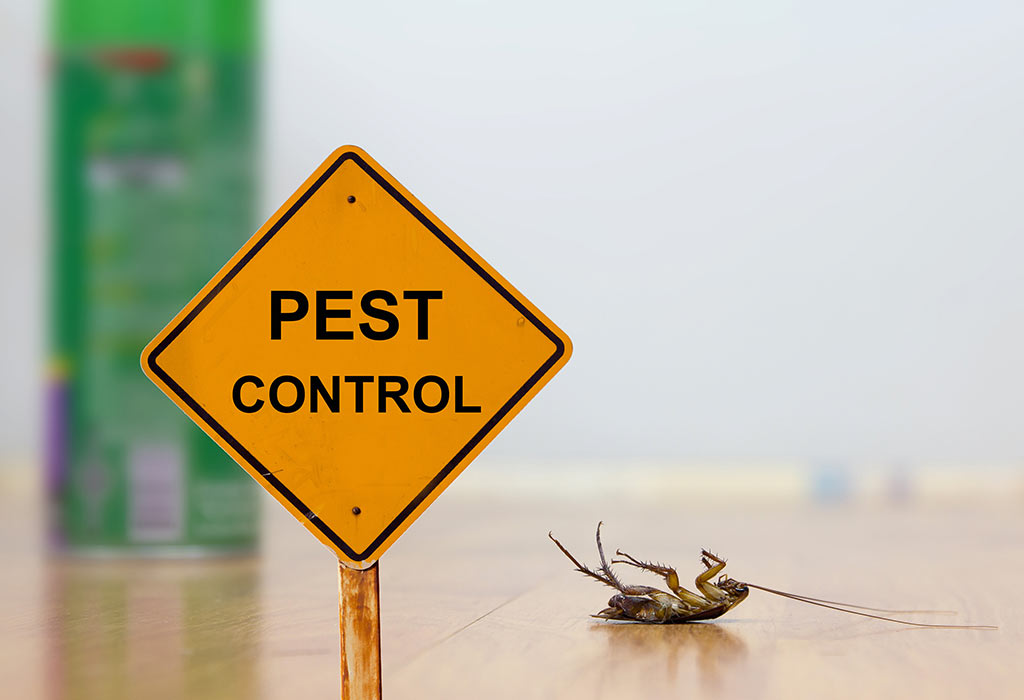 1. How can I control pests naturally?
Answer: A we know pest takes place in a dirty atmosphere. Hence, the kitchen
premises and racks should be clean to avoid pest infection. Any food particle should
not be lying out. Additionally, the garbage should be disposed of regularly. This will
reduce the number of insects at home.
2. When should I call a pest control professional?
Answer: At the time there are any children at home and the pests are coming out in
bunches, one must call a pest control professional. The bunch of pests have the
potential to infect people very quickly. The bunch of pests is also difficult to manage on
its own. People should not put the health of children at risk. The pest control
professional should also be called when the pests are
damaging people's property.
3. How can I find the best pest control professional?
Answer: First people should ask their colleagues or friends for finding an expert for this
work. In addition, they should find the best pest control service provider online. People
should check online reviews of different companies. Visit each company's website to
know more about their work process and service quality. People should focus on
licensed pest exterminators.
4. Should we leave the home during the pest control process?
Answer: It is not compulsory to leave the home during the process unless an individual
is sensitive to pesticides or smells. However, the pesticides or chemicals that are used
in pest control services are not quite harmful to people. It is also recommended to those
people who have Asthma or breathing problem to stay outside the home during the
treatment.
5. Is it required to clean my house after the treatment is done?
Answer: It is not required to clean the entire house after any pest control service.
However, if any harmful chemicals are used in this pest control service, then the
professional will explain whether the home needs to be cleaned further or not.
6. what precaution should I follow during a pest control service?
Answer: People should maintain a few precautions at the time of pest control treatment.
All the food and drinking items should be covered before the treatment starts. The place
should be vacated where the pest control treatment will be performed. In addition,
people should follow the instruction of the pest control professional during treatment.
7. What to do if few pests are still visible?
Answer: If the pest control service is performed by a professional, the pests must have
died or they may hide inside their places. However, it will take time from 2 to 3 days for
the insects to be finished entirely. The homeowner should check the decreased number
of pests frequently.
8. Do I need a quarterly pest control service?
Answer: A regular pest control service is needed for keeping the pest outside the home.
Specific bugs come in different seasons. Hence, it is required to perform a regular pest
control service to break the nest of the insects.
damaging people's property.
We know that our human body needs 0.8 grams of protein per kilogram of
weight. American people consume around 100 grams of protein every day.
However, it is quite difficult for vegetarians to find the actual source of
protein as they are intended in consuming plant-based foods. This article
will help you to provide your body with adequate protein.
1. Seitan
Seitan is one of the protein-rich sources for vegetarian people. The protein
giant Wheat, is behind this source. However, the Seitan is made from
gluten. This is very similar to the mock meat. The cooked seitan is known
as wheat meat. It contains 25 grams in every 100 grams seitan. This is one
of the best protein-rich plants for vegans. The most important thing is that
this protein-rich diet also contains calcium, iron and phosphorus.
This wheat meat is also available in many health foods stores and grocery
stores. One more thing that should be kept in mind while including Seitan in
your diet. People who have gluten-related disorders should stay away from
Seitan.
2. Tofu, tempeh and edamame
All these three elements are sourced from soybeans. Soybeans are one of
the biggest sources of protein for vegans. Soybeans provide the human
body with all essential amino acids. Edamame can also be consumed by
adding to soups and salads.
Tofu is another great source of protein that is made from bean curds.
Tempeh can be made by cooking slightly mature soybeans. Then they are
to be pressed into a block. Tofu and Tempeh are easy to use in different
types of recipes.
3. Lentils
You may get 18 grams of protein after consuming 200 grams of Lentils.
Hence, this is also considered one of the best sources of protein. The
Lentils are also easy to use in different types of dishes like spice-infused
dahls and fresh salads. In addition, this is also the best source of fiber.
The fiber provides half of the total gained protein of the human body. The
fibers that are found in the Lentil are also effective in developing a healthy
gut in the human body. The most interesting fact is that Lentils also plays a
major role in reducing the chance of heart disease, unnecessary weight
gain and diabetes as well.
4. Nutritional yeast
This nutritional yeast is commonly found in the form of yellow powder in the
market. It contains a cheesy flavor that makes it a popular ingredient like
tofu and potato.
The Nutritional yeast can also be enjoyed as savory popcorn. The fortified
nutritional yeast is also a great source of Zink. Copper, magnesium and B
vitamins as well. The vegans should check the label before consuming it.
5. Beans
Beans are one of the most available protein-rich ingredients for vegans.
There are different varieties of Beans such as Kidney, Pinto, black and
many others. It contains a high amount of protein per serving. Chickpeas
are another form of beans that is also rich in high protein.
Beans contain 15 grams of protein in every cooked-up. It is evident in
different studies that the beans-rich diet is also effective in reducing
cholesterol levels.
This is a common issue of vegans regarding inadequate protein supply to
their bodies. However, these above-mentioned essential protein-rich
ingredients will be helpful for them to meet their protein deficiency.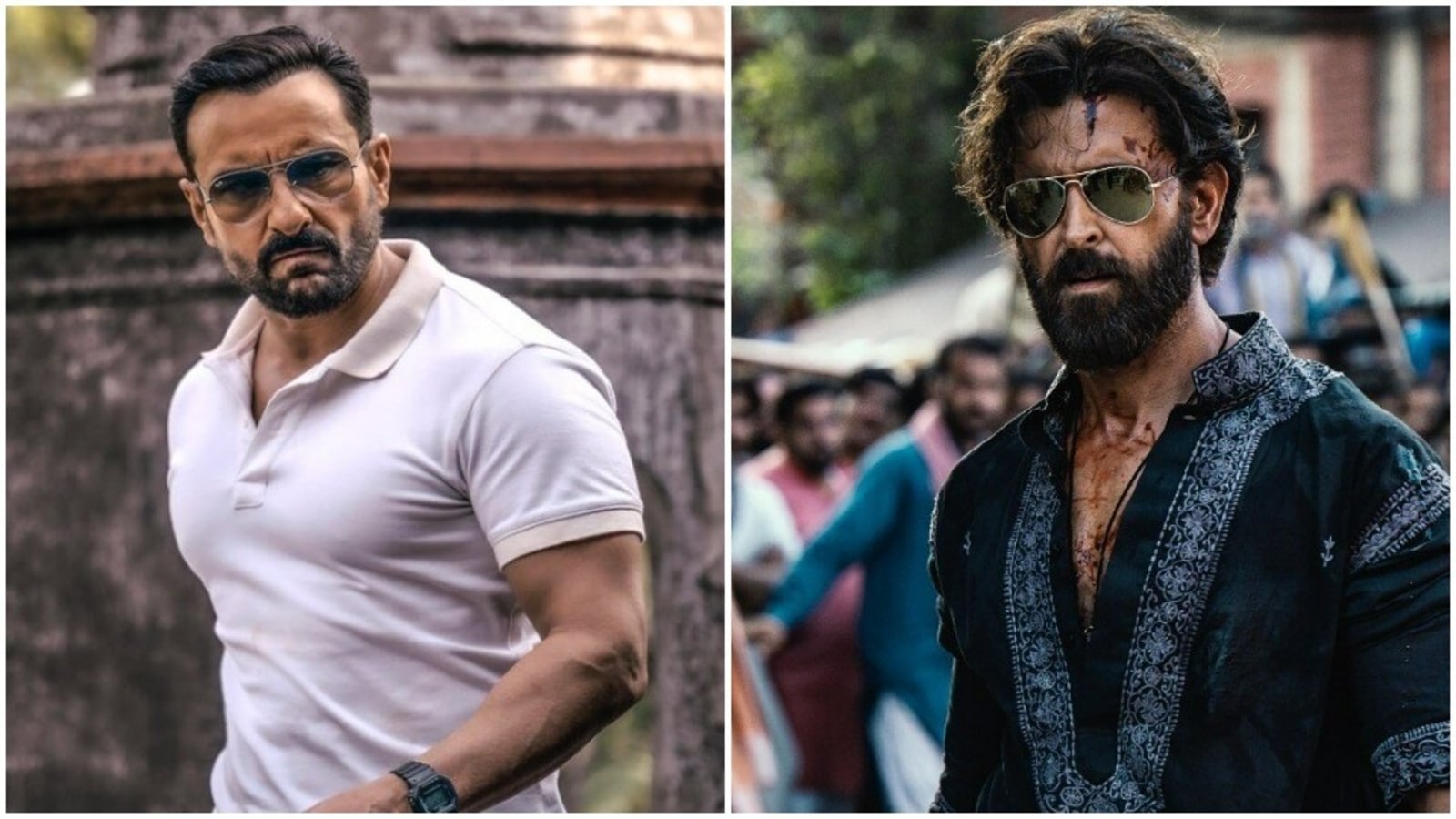 Have you seen the exclusive pictures of Hrithik Roshan from Vikram Veda? The first
look of Hrithik Roshan is out on his birthday. Hrithik is spotted with a rowdy look in the
picture. On the other hand, Saif Ali khan has spotted a new look on his Instagram.
Well, it is very clear that Hrithik Roshan and Saif Ali Khan are going to be part of the
remake version of the Tamil movie Vikram Veda. However, the shooting of the movie
has not been completed yet. The Greek God of Bollywood is looking absolutely dashing
in the picture. The makeup of Hrithik is very similar to the look of Vijay Sethupathi. Still,
Hrithik has a separate fan base with his beard look.
Saif Ali Khan may be neglected by social media. But his recent picture from the set of
Vikram Veda brought him to the top of the trendy news. While sharing the picture on
Instagram, Hrithik writes that "Working with one of the finest actors and a colleague I
have admired for years is going to be an experience I'm going to cherish. Can't wait".
The movie will be directed by duo Pushkar and Gayathri. As per the sources, the movie
will be released in September 2022. There are many other films in the schedule of Saif
Ali Khan such as Adipurush and Hunter. Last year, move like Bhoot Police and Tandav
made him face controversy. Radhika Apte will play a key role in the movie. As per the
source, the movie will be made on a budget of 175 crores. According to the report, the
Hrithik will be seen in a gray shade after the film Dhoom 2.
Fans are really excited to see these two handsome hunks on a single screen with a
different character. Makers of the film planned to shoot the first schedule in Abu Dhabi.
As per the report, the Greek God has wrapped up the first schedule of the film in Abu
Dhabi. It is expected that the movie will be released on 30 th September in 2022.