I would like to use my affinity for words to help your brand/business soar!
Hi, I am Hanna, I am humbled to provide you with quality words and my expertise. Be it tech content or ad and sales copy or even script writing and more; I can provide you with plagiarism-free content, ensuring high-quality vocabulary and grammar usage.
So, let's get started creating your content!
Content Writing
Research and Review
Tech Expertise
Team Management
Adaptability
Location : Mumbai, Maharashtra
Experience : 2 Years
Type of freelancer : Full time
Education : PGDM (Management Studies)
Gender : Female
These are the professional services I provide
Brochure Content

Press Release

Ghost Writing

Guest Posting

Business Writer

Social Media Writer

Web Content

Ad and Sales Copy

 Industry Writing
Blogging

 Emails

 Brand Journalist

 Scriptwriter

 Technical Writing

 Instructional Design

 Content Editors

 Content Curation
Starting prices of each services are...
Blog Writing (Per word) = 60 paise 
SEO blog writing (Per word) = Rs. 1.2/-
Ad Copywriting (Per word) = Rs. 1.8/-
Website Content (Per word) = Rs. 1.2/-
Brochure Content (Per word) = Rs. 1.8/-
Technical Writing (Per word) = Rs. 1.8/-
What does a teenage mind even know?
What is love or what is lust?
She trusted again and tore her soul apart with every inch of his skin.
Little did she know, she would have only the broken soul with her.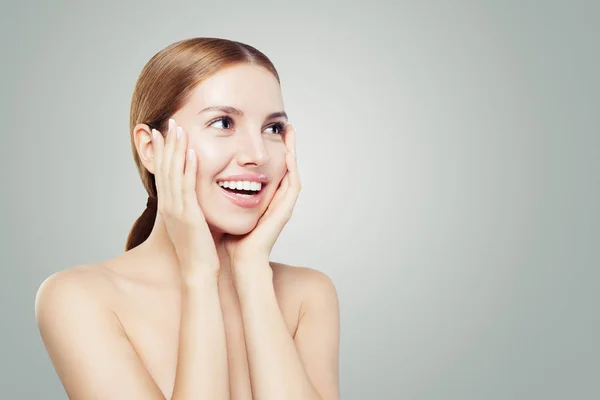 Aging is a Fact of Life, Looking your age is not. Life is so much easier when one is comfortable in their own skin. A perfect and flawless skin is easily achievable and doesn't have to be expensive. Here's a perfect skincare routine you should follow to have a healthier skin in this cold weather.
Know Your Skin First
Before you start to experiment different products on your skin it's important to know your skin type. Your skin type will help you determine how different chemicals or products will enrich your skin. Here's an easy way to determine your skin type- When you wake up early in the morning, before washing your face or applying any product take a tissue paper and place it on your face for a few minutes. The tissue paper will show you the different regions that release a lot of oil from your face. If the tissue is clean with mild blots of oil, it means your skin is normal. If the tissue region is oily either or your nose bridge or your cheeks or forehead, it means you have a combination skin. If the tissue does not have any oil but your face looks flaky or itches a lot, it means you have dry skin. And well, you know how an oily face would feel and look like.
Wash Always
Once you know your skin type it's important you get yourself a face wash which is clinically recommended for your skin type. Washing your face will help remove the unwanted oils in your face along with the unwanted residue. It's important that you avoid harsh face wash or cleansers as they will disturb the pH of your skin and also remove the necessary natural oils. It will lead to damage on the top layer of your skin.
Scrub it off!
Once your face is rid of all the unnecessary oils it's also important to clean those pores. Cleansers can't clean the dirt deep inside your pores. Scrubs help remove those dirt. Use a mild scrub which won't cause rashes on your skin. Use it softly with circular motions across your face. Do not rub it across the face roughly, the after effects of it is something you don't want to know.
Mask and make it happen.
Hydration is necessary for your skin at any time. A face mask with healthy oils and a good moisturization will refresh your skin with a glow. Try incorporating some face massage techniques, it will relax you and give your day an energetic start.
Why Toner?
Some people think it's not necessary to use a toner. However, a toner helps balance the pH of the skin properly. Never say no to a good toner. Massage it slowly into the skin and let it dry before going to the next step.
Treat Your Skin With A Good Moisturizer
If you think your oily skin won't need a moisturizer in this weather, honey! Trust me you left your skin defenseless against the world. A moisturizer not only does provide hydration but also forms a layer over your skin which protects your skin from all the harmful things in the environment from attacking your skin directly!
Health Is More Than Wealth
Not just your physical health but your mental health is important to keep your skin healthy. Avoid taking too much stress and get good sleep. Drink good amount of water. Well, you've heard this all before too, but trust me, Invest in your skin. It is going to represent you for a very long time.
"There is no fear in Love"
Valentine's Day is internationally celebrated on 14th February as a day of Love. People usually spend this day making their loved one's feel special. Along the years, the way Valentine's Day is celebrated has evolved from men sacrificing goats and women being whipped to a week long series of buying gifts and pampering. 
The week is celebrated with Rose Day, Propose Day, Chocolate Day, Teddy Day, Promise Day, Hug Day, Kiss Day and finally, Valentine's Day. The week depicts the important aspects of a relationship – Love, Communication, Care, Respect, Intimacy, Friendship, etc. 
A relationship has many memorable moments from the time two people know each other to the time they fall in love and forever now. However, Valentine's Day has become an overrated concept over the years. Most people have forgotten the real value of a relationship and emotions, and compromised it with a social life. For the sake of approval from the world, they tend to portray themselves as the 'always in love and happy' kind of relationship. That might look good, but it misguides many and creates a feeling of insecurity.
A real relationship doesn't have to be smiles all the time. It's going to have ups and downs, sometimes, it might even seem like a rollercoaster. But it depends on you, if you want to enjoy the thrill of that roller coaster with the person you're with or fear the ride and cry (LOL). 
In the rollercoaster of life, uncertainties and twists are bound to happen. The only way to be safe in it, is to wear the safety belt properly or incase you love taking risks you may skip that. You can always enjoy it alone and scream the way you want. But if at any time you fall or get injured, you will feel the need to have someone to pick you up. Think of that moment when you get into the ride with someone, you may fall a million times, and the person should be ready to pick you up and support you at that moment. You shouldn't have to fear being abandoned. But, it's not just him/her, even you should be ready to do that too. Unless you're sure to do that, I suggest you take a pause and look at others screaming in the rollercoaster and have fun!
Celebrating your love once a year may or may not make a difference in your relationship, but celebrating it every step of the way, at every twist and turn, at those ups and downs will make your ride the best experience of your life. Be grateful to the person holding your hand or having your back, sometimes even without your own knowledge. Let them know what they mean to you.
Let's celebrate this festival of Love and Care with the crazy people who are still on the roller coaster with us!
Happy Valentine's Day Lovelies!
(P.S : If you feel you're the only one on your crazy ride, don't worry there is someone definitely crazier than you who wants to get on it! Till then love the crazy ride!)